Americans Spend Most of Their Waking Hours Staring at Phones and TVs According To Shocking Report
Americans now spend most of their waking hours staring at a screen. We have willingly connected ourselves to "the matrix", and the amount of time spent connected is rising with each passing year. A report that was just put out by Nielsen found that we spend an average of 11 hours per day interacting with media…
Americans now spend most of their waking hours watching TV, listening to music, using apps on their smartphones, or otherwise consuming media, a new study finds.
US adults are spending more than 11 hours a day on average—or about two-thirds of their waking time—consuming media in some form, Nielsen showed in its first-quarter 2018 report on US media consumption today (July 31). It measured, based on its representative panels of TV, radio, and digital households and consumers, activities like watching TV and DVDs, listening to the radio, visiting apps on a smartphone or tablet, and using the internet and game consoles.
The time Americans spent interacting with various forms of media was up 19 minutes over the previous quarter, and here is how it broke down…
Watching live television: 4 hours, 10 minutes
Watching time-shifted television: 36 minutes
App/Web on a smartphone: 2 hours, 22 minutes
App/Web on a tablet: 47 minutes
Internet on a computer: 39 minutes
Listening to the radio: 1 hour, 46 minutes
Internet connected device: 26 minutes
Game console: 14 minutes
DVD/Blu-Ray device: 6 minutes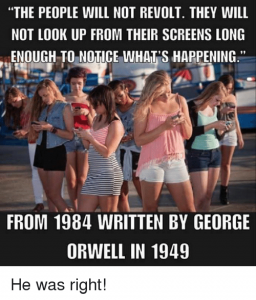 However, the report shows that despite the growing options of devices available to users, radio and television are still used the most. About 94% of adults have a HD television, and the average adult in the United States spends about 4½ hours a day watching shows and movies. Another key finding in the data shows that services for streaming or subscription video on demand, such as Netflix or Hulu, were in just as many households as a DVR.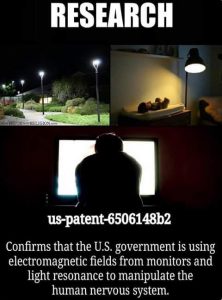 Another surprising thing from the report was the difference in behavior between the generations. According to Nielsen, older Americans actually spend the most time consuming media…
Though older generations generally spend the most time with media (adults 35-49 spend over 11 hours a day on it, while adults 50-64 do so at a nearly 13-hour clip), younger generations are at the forefront of TV-connected device and digital usage.
But young adults spend more time than anyone else consuming media on smartphones…
Young adults 18-34 spend 43% of their time consuming media on digital platforms. Almost a third of their time spent with media (29%) comes from apps/web on a smartphone—the most of any measured generation.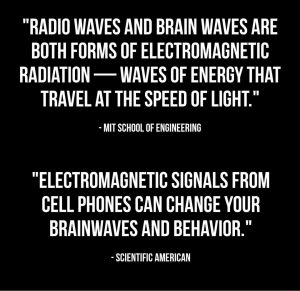 As our average IQ continues to decline, our popular culture will continue to coarsen (we've gone from classical music to Khloe Kardashian in just a few short decades), the cultural acceptability of "being smart" and getting into things like science and engineering will decline (discouraging academic achievement because it's "acting white" ), and we'll see scientific and technical achievement begin to fall away.
If you're looking for a harbinger of the zombie apocalypse, look no further than all those people on the street pecking at their tiny, handheld windows into a private world.
Sources:
https://www.cnn.com/2016/06/30/health/americans-screen-time-nielsen/index.html
https://thefreethoughtproject.com/americans-spend-waking-hours-glued-screens/